The most bizarre pictures captured by google earth and streetview.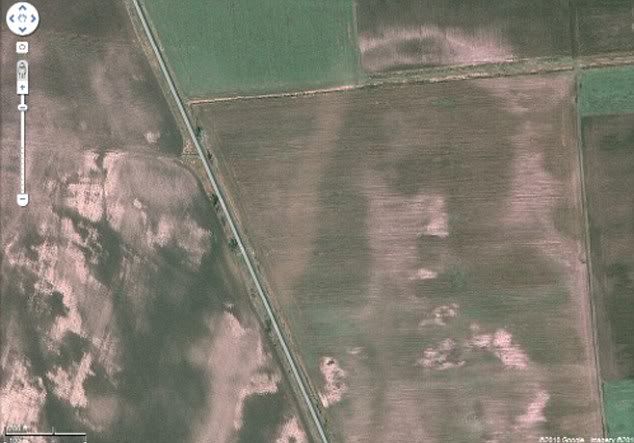 Amazing face: This massive image of Jesus was spotted while searching Google Maps in Hungary
Red alert: A blood red lake outside Iraq's Sadr city
Clouded judgement: A strange formation appears in the sky over a town in Italy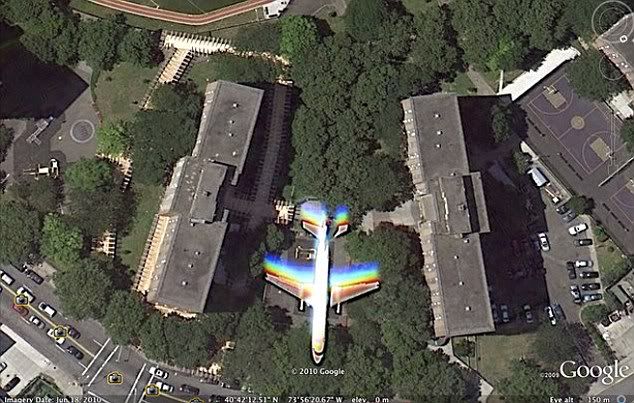 In plane sight: What this rather large aeroplane was doing among the trees in Brooklyn is anyone's guess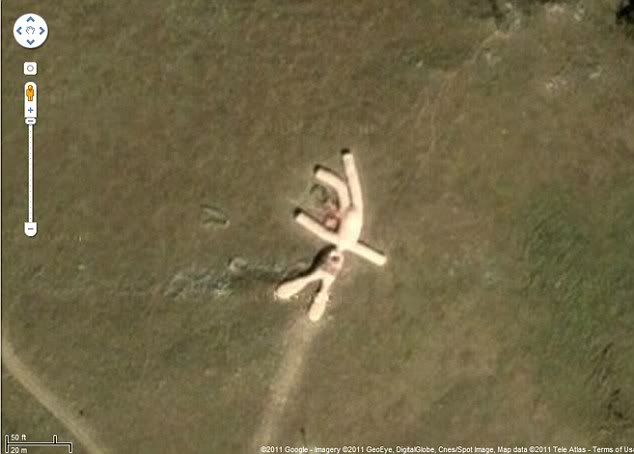 Funny bunny: Just a regular field in Piedmont, Italy... that just happens to contain a 200ft-long pink knitted rabbit
Tell it to the marines: This swastika-shaped building in California is actually a US navy base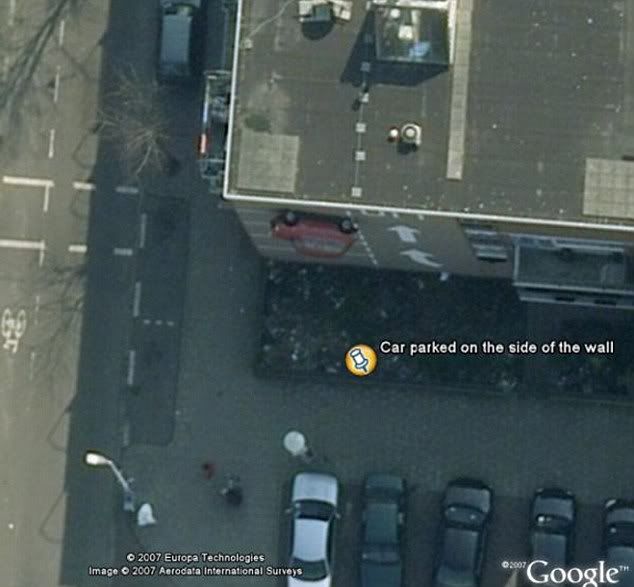 They probably failed their driving test: Odd car parking in Westenbergstraat, Netherlands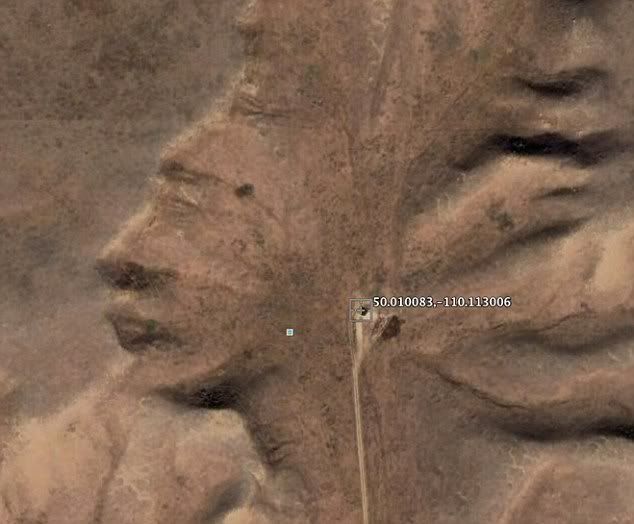 Face the facts: This mountainous terrain in Alberta, Canada looks suspiciously like a Native American Indian... listening to an iPod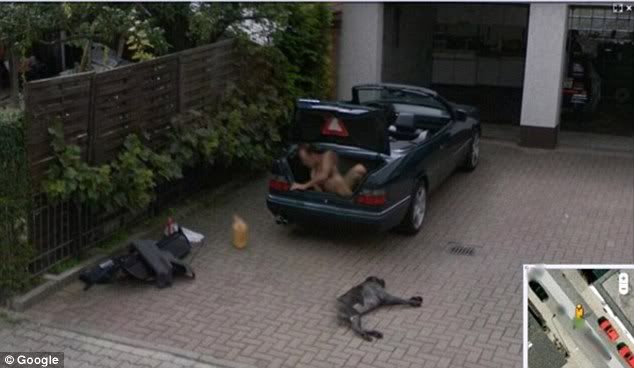 his baffling snap shows an apparently naked man climbing into the boot of a Mercedes in Mannheim, south-west Germany, while a dog sprawls on the drivewa
y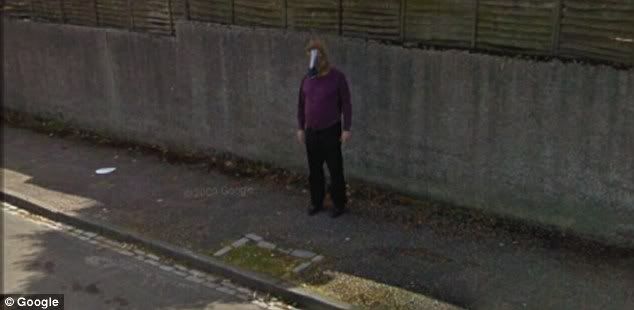 A man with a horse head was caught by a Google Streetview car in Aberdeen. Horseboy, as he is now known, became an internet sensation after he was spotted by someone searching for an optician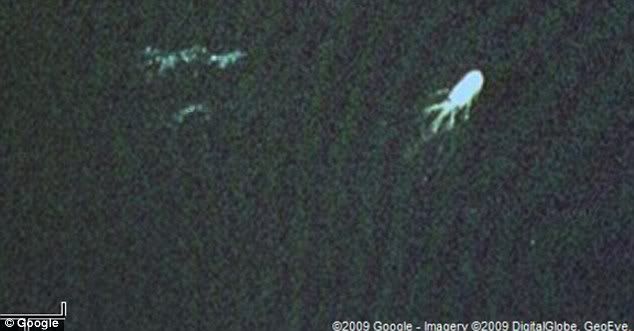 Sea monster? This image which can be seen by entering coordinates Latitude 57°12'52.13"N, Longitude 4°34'14.16"W in Google Earth depicts a large object resembling a sea creature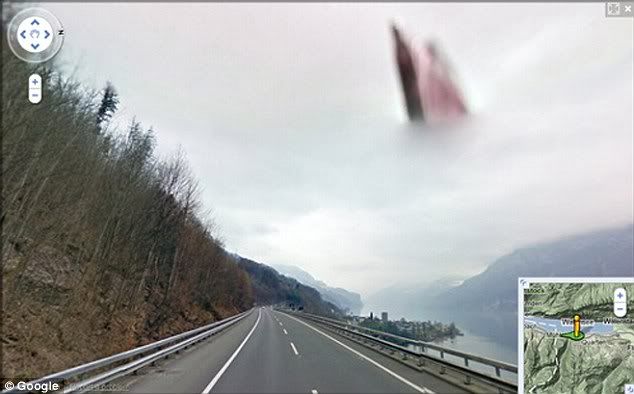 Who are these robed figures hovering above a lake in Quarten, Switzerland?
Cruise missile or jet? This Google Earth image taken over Utah has been the discussion of much debate. Some say it's a missile, others say it's a jet with black wings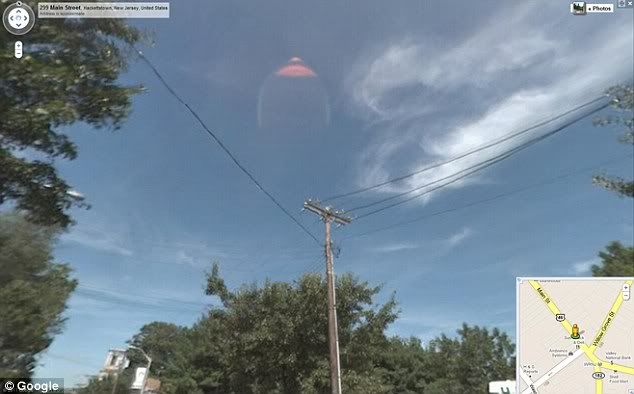 Is this a UFO in Hackettstown, New Jersey?
Could this be a crop circle in the Nevada desert?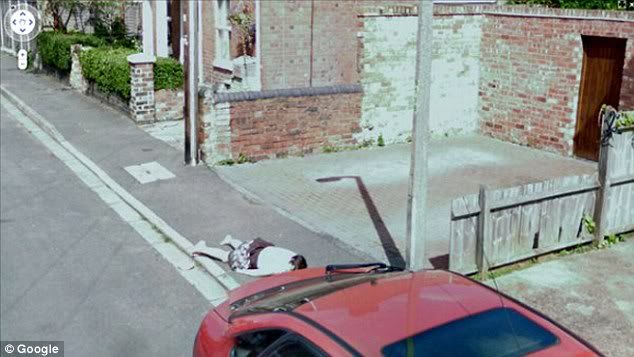 A dead body in Middle Road, Worcester? No, just a little girl, Azura Beebeejaun, playing dead to trick her friends after she fell over. She later said she was 'quite chuffed' about being in the internet
A blue tree is spotted on Mount Annan in New South Wales, Australia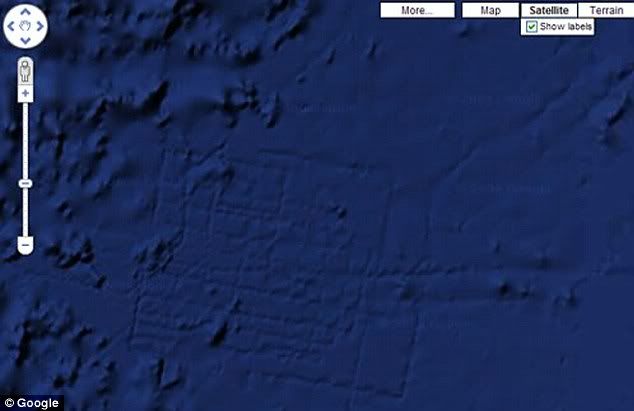 Is this the lost continent of Atlantis off the coast of Africa? Actually, it's far less exciting, the grid pattern is a digital artifact created by sonar boats collecting mapping data
This appears to be a real aeroplane hidden in someone's garden in Paraguay, South America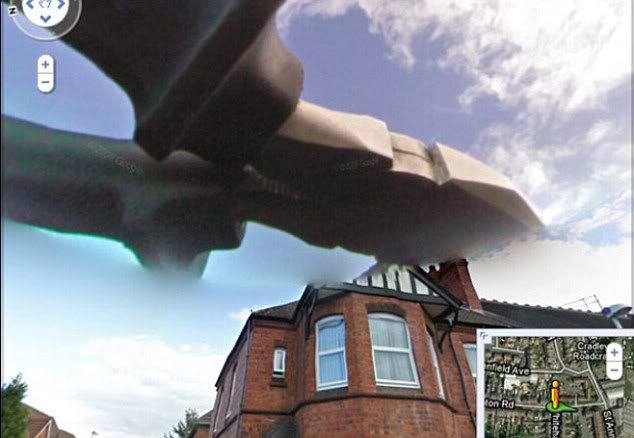 Losing a grip on reality? These giant pliers seemed to have a hold on this house in the West Midlands